It took some time, but here we are with two brand new wrestling videos!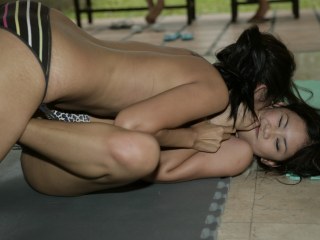 Two sexy newcomers on our mats: Silver (topless) and Nikki. They prefer to go for pins and we see plenty of them.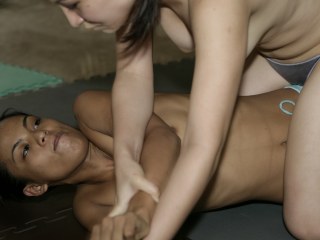 Rhoan is lithe and fit as always. Carla doesn't have much technique, but she's heavier and much stronger than Rhoan. The match gets one-sided and the loser is so frustrated that she leaves the mat after a few minutes only.